Order Van Gogh Inspired Sculptures by Okke Weerstand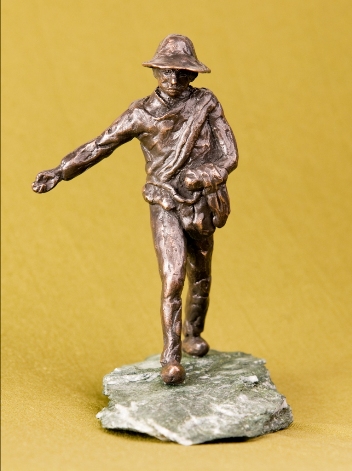 Left: The Sower by Okke Weerstand
Right: Van Gogh's Sower (after Millet), April 1881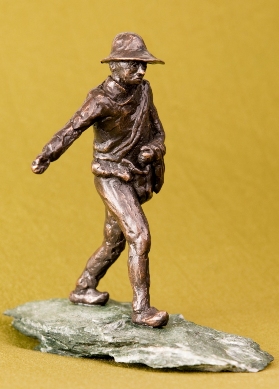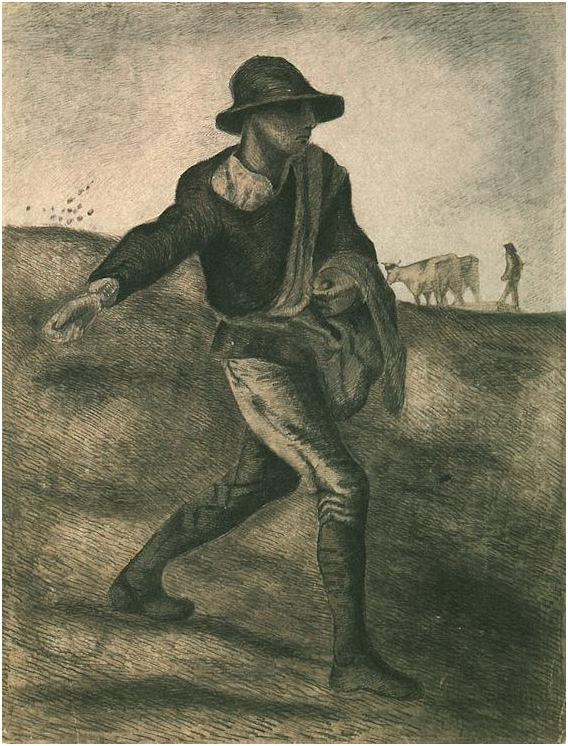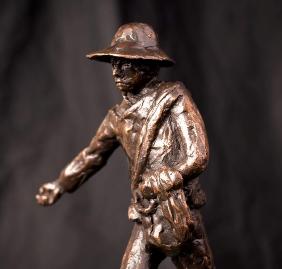 The Sower sculpture by Okke Weerstand
Price:
$700 + shipping
Product Description
Artist: Okke Weerstand. The Sower. Handcrafted and Cast Bronze. Inspired by Sower (after Millet), April, 1881 by Vincent van Gogh. Bronze Sower on a piece of Freestone. Made in The Netherlands. This Fine Art Sculpture is Produced in a Limited Edition of 25 Sculptures.
Product Details
Height: 7.5 in (19 cm)
Weight: approx: 3.3 lbs (1.5 kg)
To purchase
The Sower
by Okke Weerstand, please
contact us
.
Interested in other works? Okke Weerstand has other sculptures inspired by Van Gogh available and also creates custom sculptures upon request. For pricing or information about other works available, please contact us.
Each purchase/commission will be made after it is ordered, so please allow approximately two months for production and delivery.
To order
The Sower
or another work by Okke Weerstand please
contact us
.
"There is but one Paris and however hard living may be here, and if it became worse and harder even-the French air clears up the brain and does good-a world of good."
More Van Gogh Quotes