Sheet with Figures at a Table, a Sower, Clogs, etc.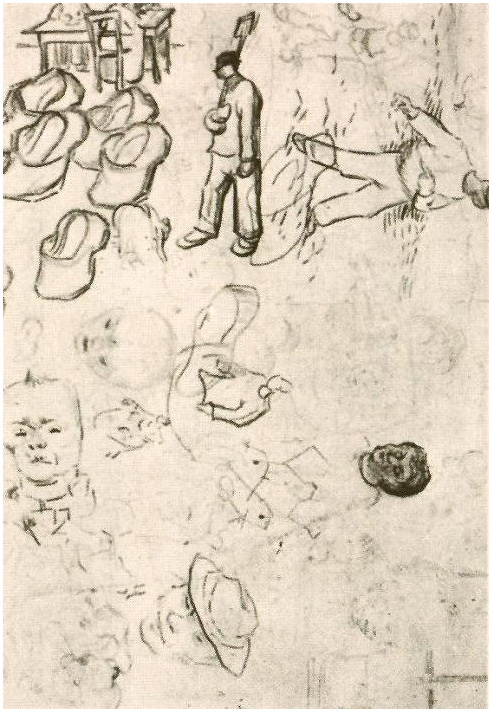 Vincent van Gogh
Drawing, Black chalk
Saint-Rémy: March - April, 1890
Private collection
New York, New York, United States of America, North America
F: ;1651r, ;JH: ;1955

"It is not the language of painters but the language of nature which one should listen to.... The feeling for the things themselves, for reality, is more important than the feeling for pictures."
More Van Gogh Quotes