To Vincent from Penny
We encourage our visitors to send us pictures, reports and other Van Gogh related items so we may put them on the site for everyone to enjoy.
Penny from Brittany, France created this wonderful painting for Vincent. This painting was on exhibition in the late nineties in Zundert which is Van Gogh's birthplace.
Thanks so much for sharing your work with all of us!!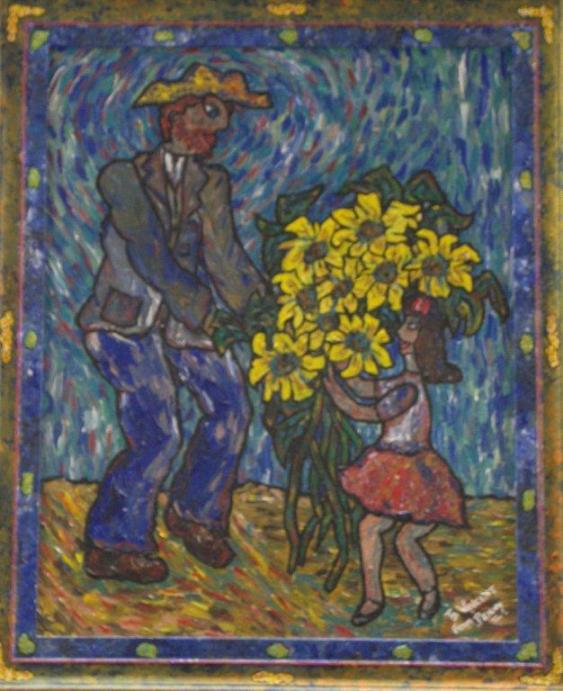 "We spend our whole lives in unconscious exercise of the art of expressing our thoughts with the help of words."
More Van Gogh Quotes