Vincent van Gogh: Potato Eater Wallpapers
Download this image to wallpaper your Desktop.

Click on the image and it will display an enlarged version of the picture

Right Click on the enlarged image.

Select "Save Picture As".

Save the image to your local disk.

Then open the picture, right click and select "Set as Desktop Background".

Resolution 1024 X 786.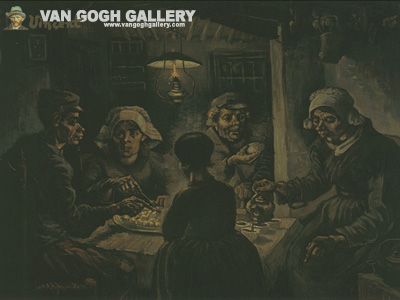 ;
Return to
Vincent van Gogh: The Potato Eaters
"I can't work without a model. I won't say I turn my back on nature ruthlessly in order to turn a study into a picture, arranging the colors, enlarging and simplifying; but in the matter of form I am too afraid of departing from the possible and the true."
More Van Gogh Quotes