Geert Weerstand - Van Gogh in Stone
Geert Weerstand has been inspired by the art of Vincent van Gogh for the past 20 years. As a Van Gogh admirer and artist, he has a collection of some 100 books about Van Gogh and has created about 75 works inspired by Van Gogh.
In May of 2009, Geert Weerstand opened a permanent exhibition in the basement of his home in Urk, The Netherlands. The works are made of a combination of coloured glass, ceramics and (sandblasted) freestone. Today, he continues to make new works for the exhibition. All of Geert Weerstand's works are two dimensional, but there are also several sculptures which are part of the permanent exhibition which were created by his nephew Okke Weerstand.
Sower (after Vincent van Gogh) shown below is just one of the many Geert Weerstand works on display in his Van Gogh inspired exhibition "Van Gogh in stone by Geert" Urk, The Netherlands. The medium for this piece is freestone with coloured glass inlay.
View more from the collection of Geert Weerstand below or visit Geert Weerstand's website for more information about visiting the "Van Gogh in stone by Geert" exhibition.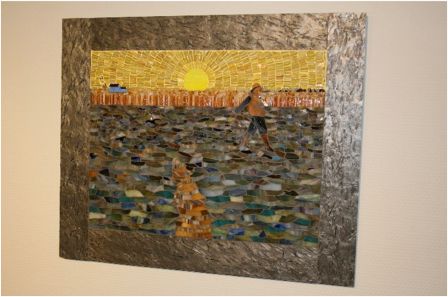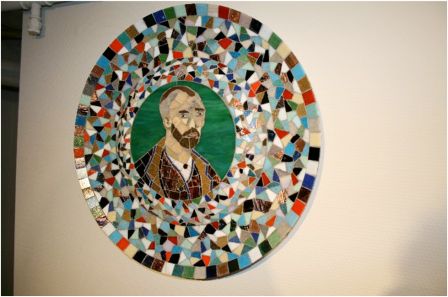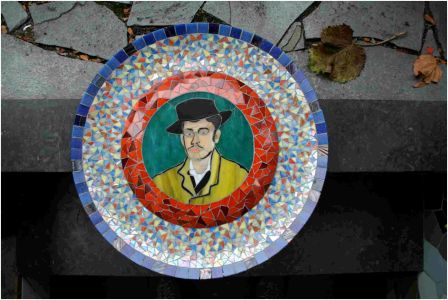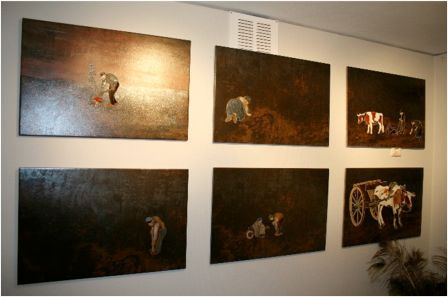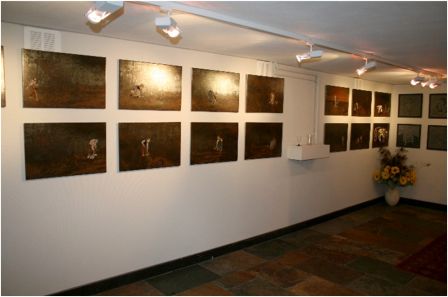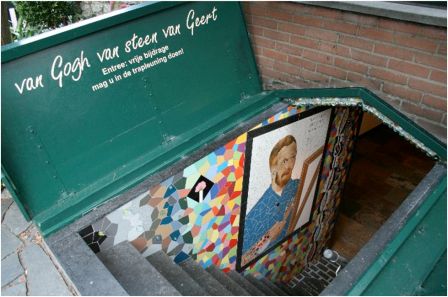 Now you can order original fine art mosaics by Geert Weerstand from our site!
"To do good work one must eat well, be well housed, have one's fling from time to time, smoke one's pipe, and drink one's coffee in peace."
More Van Gogh Quotes