Order Van Gogh Inspired Sculptures and Mosaics
The Van Gogh inspired works created by Okke Weerstand and Geert Weerstand are now available for purchase through the Van Gogh Gallery! Both artists, currently living in The Netherlands, have been featured on our site for their incredible artworks created after Van Gogh paintings and drawings.
Inspired by Van Gogh's depiction of peasants and workers in The Netherlands, these fine art pieces are handcrafted in bronze and stone with glass inlay. The way in which movement is captured in Okke's sculptures and the colors and impressive glass inlay in Geert's mosaic work are just some of the features that make these pieces so unique. Both artists interpret Van Gogh's work in such a way that is sure to amaze and delight Van Gogh lovers as well as fine art collectors.
These works are limited editions. Each piece is limited to a run of 25, and comes with a signed and numbered certificate from the artist.
For information about the works available, please see the product details on the pages listed below, or
contact us
to purchase.
Van Gogh Sculptures by Okke Weerstand
Van Gogh Mosaics by Geert Weerstand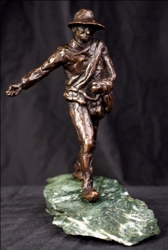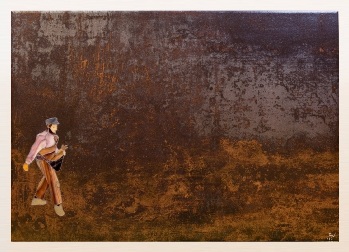 "An artist needn't be a clergyman or a churchwarden, but he certainly must have a warm heart for his fellow men."
More Van Gogh Quotes