Sheet with Figures at a Table, a Sower, Clogs, etc.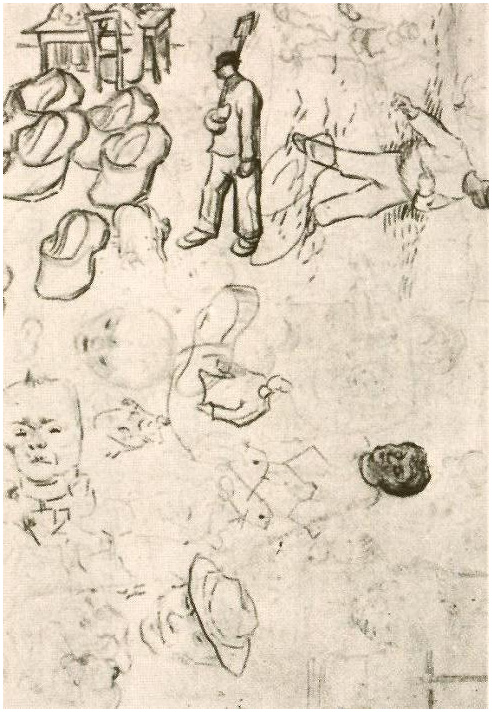 Vincent van Gogh
Drawing, Black chalk
Saint-Rémy: March - April, 1890
Private collection
New York, New York, United States of America, North America
F: ;1651r, ;JH: ;1955

"I can't work without a model. I won't say I turn my back on nature ruthlessly in order to turn a study into a picture, arranging the colors, enlarging and simplifying; but in the matter of form I am too afraid of departing from the possible and the true."
More Van Gogh Quotes